EXCLUSIVE Free Training From Curt Davis:
"How I Acquire 3-6 Underpriced Homes Every Year With Predictability And Systems"

EXCLUSIVE FREE TRAINING WITH CURT DAVIS:
Why Real Estate Is The Key To Wealth Creation

The Secret Weapon Of ALL 7 Figure Investors

The Simple 2 Step Formula To Find Underpriced Homes
100% FREE – Next Class Is Starting TODAY!
Curt Davis started out as a Chef in South Dakota and began investing in real estate. His assets now accumulate to $10 million dollars.
The FREE training course will reveal exactly how Curt was able to start and grow his real estate business so quickly and how you can do the same thing RIGHT NOW!
Curt has one of the best track records in this industry and has coached hundreds of students across the United States.
Curt usually charges $3,000-$10,000+ to work with clients but this training reveals the exact same methods to you for FREE! Register now before this is taken offline.

  Connie Howell
"The service that you guys offer is second to none. You know all the ins and outs of the business. Above all, you helped to tailor an investment plan perfectly suited to my situation."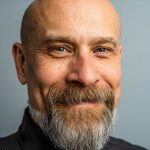 Christen L
"As a first time property buyer, I relied on Curt for extra assistance in managing the purchasing process. Curt was excellent in finding a quality property that met my criteria, communicating the necessary paperwork, and answering any questions I had along the way."
100% FREE – Next Class Is Starting TODAY!
© Real Estate Wealth Coaching 2019
Privacy Policy | Terms & Conditions
This site is not a part of the Facebook website or Facebook Inc.
Additionally, This site is NOT endorsed by Facebook in any way.
FACEBOOK is a trademark of FACEBOOK, Inc